Law Day is Monday (May 1) and the Schuyler County Legislature has recognized as the Law Day 2023 theme "Cornerstones of Democracy: Civics, Civility, and Collaboration."
The legislature passed a resolution at its April 10, 2023 meeting, recognizing "Law Day" as an occasion of public acknowledgement of our Nation's heritage of justice, liberty, and equality under the law.
The resolution was submitted to the legislature by Schuyler County Attorney Steven Getman.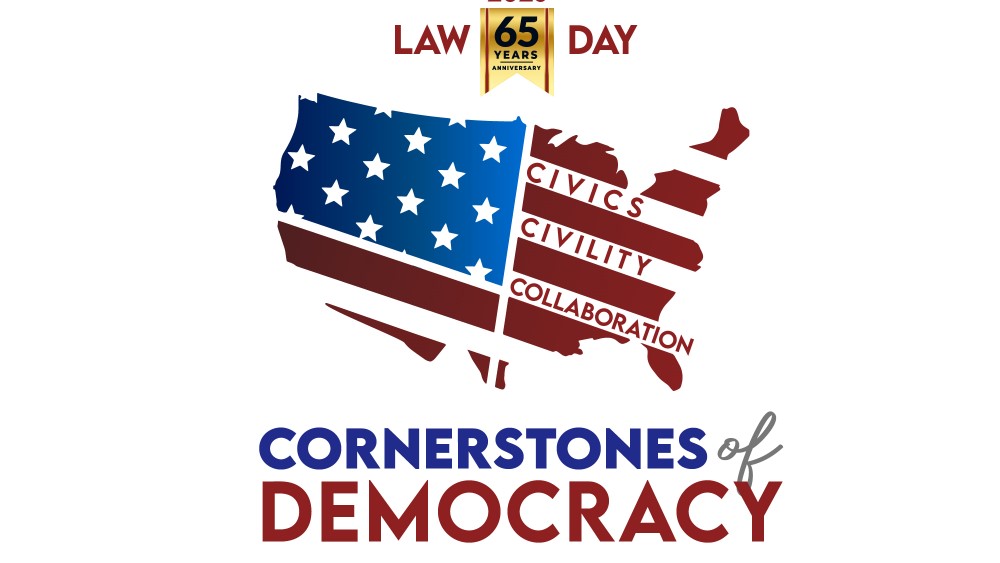 "Promoting collaboration and civility is an important component in the civic education of the citizens of the United States, the State of New York and the County of Schuyler so that we might respectfully resolve our disputes, strengthen the bonds between citizens, and protect the promise of freedom," Getman wrote.
However, the resolution noted, "overly-entrenched political beliefs, unwarranted personal attacks, efforts to silence those with whom one disagrees, and a national news media often prone to sensationalism and partisanship may erode civility, collaboration and the blessings of liberty."
In passing the resolution, the legislature called upon all Schuyler County residents "to observe this day by renewing their commitment to civic engagement, civility, and collaboration, to promote justice, liberty, and equality under the law." It was supported unanimously by the members present.
May 1, 2023 is the 65th Law Day. In 1958, President Dwight D. Eisenhower issued the first Law Day Proclamation to mark our nation's commitment to the rule of law. Each year the American Bar Association selects an annual theme for Law Day.
A copy of Schuyler County's resolution "Recognizing and Commemorating May 1, 2023 as 'Law Day' in Schuyler County" is available below:
RECOGNIZING AND COMMEMORATING MAY 1, 2023 AS "LAW DAY" IN SCHUYLER COUNTY – COUNTY ATTORNEY'S DEPARTMENT by Steven Getman on Scribd