Schuyler County is seeking to fill the position of Assistant
County Attorney.
The position is full time, 35 hours per week, with excellent benefits.
Candidates must have been admitted to, and be a member of good standing with, the Bar in the State of New York and
must be legal residents of Schuyler or a contiguous (Chemung, Seneca, Steuben, Tompkins and Yates) county
upon taking office and remain so during the entire term of appointment.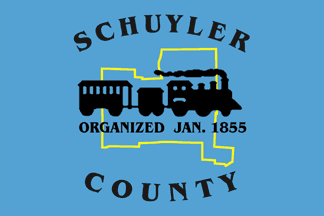 Salary commensurate with experience plus excellent benefit package. All candidates must submit a Civil Service application, along with a resume, a writing sample and three (3) professional references. Information must be submitted to the Schuyler County Civil Service office.
Applications will be accepted until position is filled. Interested candidates may visit the Schuyler County website (www.schuylercounty.us) for the application form and job description -or- contact the Schuyler County Civil Service Office, 105 9th Street, Unit 21, Watkins Glen, New York 14891. Phone: 607-535-8190